1、Applications
LHB03 has 2 series: Chinese and english
Application on ncstudio cnc system.such as ncsutido8.202 etc.
---
2、Application circut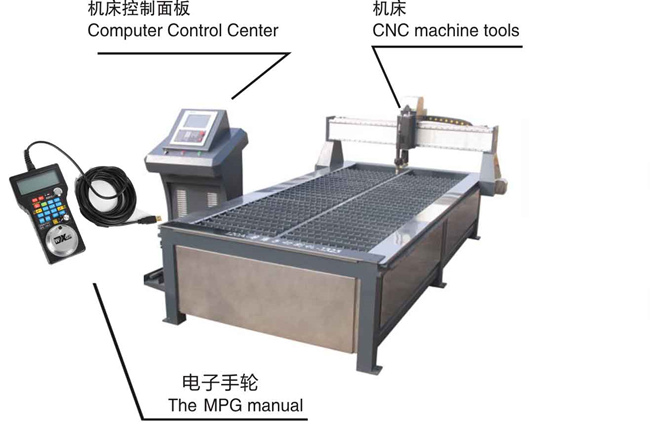 ---
3、Product Overview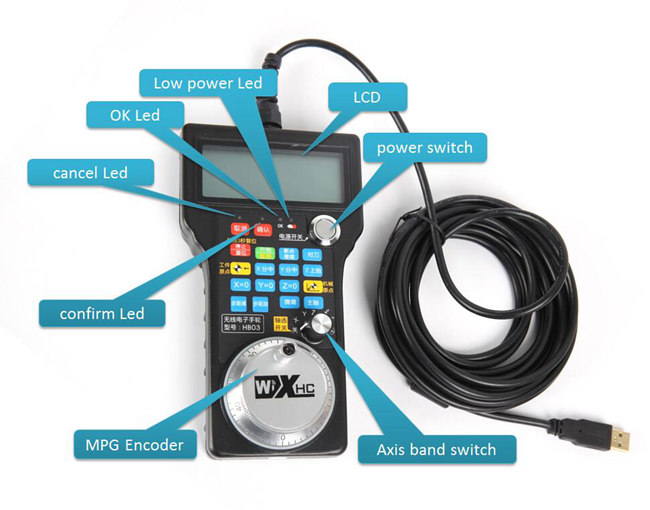 ---
4、Key feature
1 standard usb 2.0,full speed usb with 5meter wire.
2 Axis band switch
To choose X/Y/Z axis or close all axis by axis switch, to adjust feed or spindle speed, to run or step g code file by mpg.
3 Reliable and Stable Performance
The wheel gear of aluminium MPG is clear,the position is accurate
The ABS/PC MPG is anti-impact and heat-resistant.

---
5、General Characteristics
| | |
| --- | --- |
| Parameter | Description |
| MPG Encoder | 100PPR |
| Function Key | 18 Keys |
| USB wired length | 5 meter |
| Maximum axis | 3 axis |
| LCD | 128*68 Dot LCD with background |
| Material | ABS、PC、aluminium |
---
6、Attachments
| | |
| --- | --- |
| LHB03 MPG | 1piece |
| Handle | 1piece |
| Driver disk | 1 disk |
| Guarantee CARD | 1 paper |
| user manual | 1 book |
| Package box size | 265*125*75mm |
| Weight | 0.7kg |
More detail introduction,please walk to download center